December 21, 2018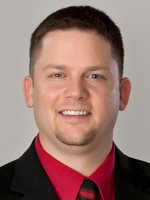 Rick Geloff, financial reporting manager, VP, at Starion Bank, has earned his Certified Public Accountant (CPA) accreditation from the North Dakota State Board of Accountancy.

A CPA license is the accounting profession's highest standard of competence. In order to obtain the accreditation, Geloff had to earn additional college credit and pass four CPA exams followed by an ethics test. This licensing validates that Geloff has the professional competencies to analyze and advise Starion's chief financial officer on the financial position of the bank.

Geloff first joined Starion in 2013 as a credit analyst. He has also served in the roles of business banking officer and special assets officer, VP, prior to being promoted to his current position in May 2018. He is located at the downtown Bismarck branch.