April 22, 2021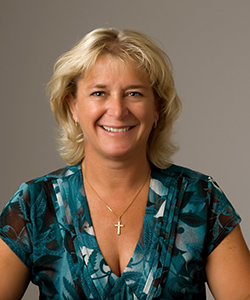 Janice Richter-Paulson, whose position as Cashier/VP in Finance at Starion Bank in Bismarck, ND, will retire from her role on May 3rd, 2021 after 20 years of service to the Bank.

Richter-Paulson started her community banking career in 1981 in Dickinson, ND, working for a local bank for 2 1/2 years before transitioning to a position in Gackle, ND where she stayed for 16 years - eventually joining the Starion Bank team in Mandan, ND in 2001. In her role as Cashier/VP of Finance, she was responsible for the bank's daily funding with correspondent banks and working closing with the SVP of Finance in the bank's investment portfolio. Throughout the yeas, she was responsible for the bank's supplies and equipment purchases, worked as the Bank's Security Officer and was a member of the Business Continuity Team. Richter-Paulson also worked on the bank's budgeting team and completed many quarterly reports for FDIC and various regulatory reporting.

Starion Bank thanks Richter-Paulson for her years of service and we wish her the best in her retirement.