January 4, 2021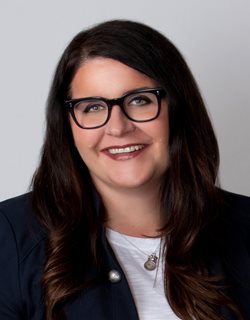 Starion Bank has hired Donnell Dennis Roehrich as the new Marketing and Communications Manager, VP in Bismarck/Mandan. Dennis Roehrich comes to Starion with over 18 years in marketing and sales epxerience, specifically in the Bismarck/Mandan and surrounding region. She has worked in previous managerial and leadership roles along with more specialized marketing and sales positions.

As the Marketing and Communications Manager, VP, Dennis Roehrich will lead and facilitate both internal and external communication while continually working to build the Bank's brand - ensuring that both marketing and communications align with the Bank's vision and goals.

Roehrich says that she is "honored to work with a company like Starion Bank. Even despite the uncertain times that 2020 has brought onto all of us, Starion has steadily moved forward, supporting the community and employees through it all." In her time outside of the Bank, she enjoys spending time with her kids and attending their events, attending Bismarck Mandan EDC and networking events, and going to Larks Baseball games.