February 5, 2019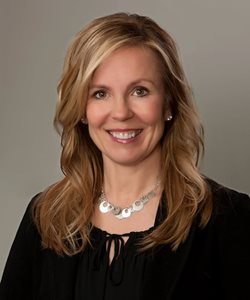 Starion Bank announced that Michelle Larson of Bismarck has been elected to the board of directors. This board guides the overall strategic direction of the bank, including principle business focus and merger and acquisition activities. The board includes owners, senior managers and representatives of the communities served by the bank.

Larson has served on the board of directors for Starion's parent company, Starion Bancorporation, since 2012. She was a pharmaceutical representative for many years before becoming a community activist. Larson is very involved in raising awareness of homelessness, food insecurity and other issues. She studied at Moorhead State University and North Dakota State University, and earned a bachelor's degree in communications.

"Shelley will be an excellent voice for the ownership group at board meetings and will be a champion for the bank's customer service initiatives," said bank CEO and Chairman of the Board Craig Larson.

Other members on the Starion Bank board are Donovan Bertsch, president of Theel, Inc., Bottineau; Vern Dosch, president and CEO of NISC, Mandan; Tim Erlandson, farmer, Oakes; Randy Hatzenbuhler, president of Theodore Roosevelt Medora Foundation, Bismarck; Dr. Dale Klein, a family medicine physician at Sanford Health, Mandan; Paul Lenhart, president and CEO of Krupp General Contractors, Madison, Wis.; Shannon McQuade-Ely, president of McQuade Distributing, Bismarck; and Tammy Miller, CEO of Border States Electric Supply, Fargo.

Starion Bank managers on the board include Craig Larson; Arnie Strebe, president; and Curt Walth, executive vice president.