Get Your Teen Started on the Right Financial Foot
Do you remember your first paycheck? Maybe it came from bagging groceries at the local supermarket, or bussing tables in a neighborhood pizza joint. Perhaps you started by mowing lawns, babysitting, or selling homemade crafts. Whatever the job, that first check brought a sense of pride and accomplishment.

Suddenly, you had pocket money for a trip to the corner store. And the means to save for bigger things, like cars and college. The financial independence you earned through your hard work opened a world of possibilities.

If your kids are now reaching that age and you're helping them build some financial freedom, it's the perfect time for them to have their own personal checking account.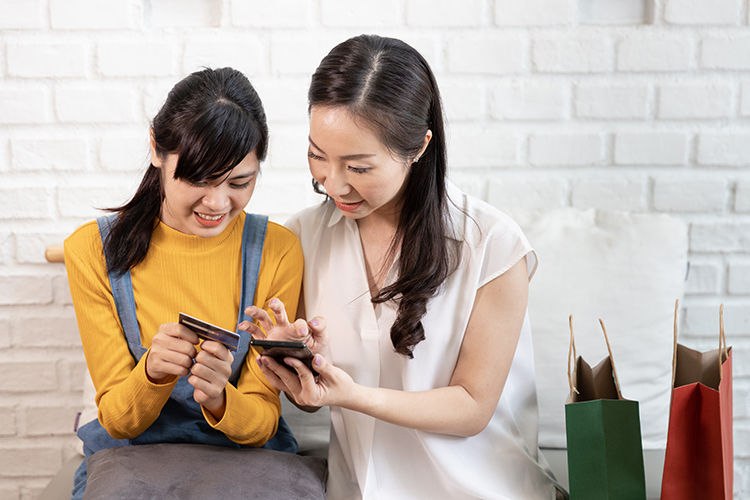 As an adult, you already know that first account comes with new responsibilities. But where to start explaining? That's where we can help. Here is a quick guide that you can read through together. These tips will help you both prepare for your teen's current needs and future financial health.
Using a checking account responsibly
If they're still a minor, their first account will be joint, which means the ultimate financial responsibility rests with you. While they might not love having you on their new account, starting under your wing can be good because it allows them to learn in a safer environment. They can become solely responsible for the account once they turn 18 years old.

Here are three important tips to help them be good stewards of their new checking account:
Check the balance regularly. Don't assume you have money just because you did some quick math in your head. We don't enjoy charging overdraft fees any more than you like receiving them. However, they will add up quickly if you make a habit of spending more than you earn. Tracking your account balance also helps you spot any mistakes or irregularities in online purchases or through automatic withdraws.
ATMs are convenient, with caveats. They're great for grabbing fast cash for a night out or a small impulse purchase. However, you want to avoid ATM's that add surcharges whenever possible. With Starion Bank, you get free transactions at any MoneyPass ATM across the country. And always use good security practices when entering your PIN and other personal information.
Grab those mobile apps. Younger generations rely on cellphones for shopping, communicating, and so much more. Managing a checking account is no different. Starion online and mobile banking makes it easy to check account balances, deposit a check, add to savings, and make digital payments.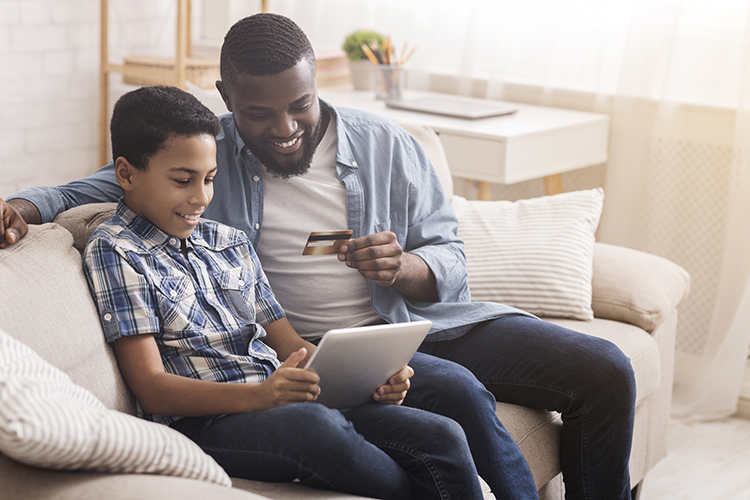 What pairs well with a checking account? Savings!

Another good rule of thumb to remember is to "pay yourself first." In short, it means you take a portion of every paycheck and put it into a savings or investment account. A well-fed savings account provides three big advantages.
Be prepared for emergencies. Paying yourself first ensures you have some money set aside in case of unexpected medical emergencies, vehicle repairs, or other urgent needs.
Earn that new car. Scheduled deposits into an interest-earning account are a good way to methodically save for a vehicle, vacation, or other large expense.
Learn business lessons. Is your child a natural entrepreneur who makes money by selling products and services? A savings account is also a good place to store money away for quarterly taxes. Failure to do this in your teen's business could cost you, too, parents! Nobody likes a surprise IRS bill.
Building relationships with your local community bank
Starting your teen's financial education early also teaches them the benefits of working with a community bank. While giving them the right tools is important, it's also nice to introduce them to the quality of customer service they deserve.
We're always ready to help. Building a relationship with a local banker gives teenagers a safe place to ask questions and learn how their accounts work. No matter how basic the question, Starion Bank is always happy to help.
We travel with you. Gone are the days when you had to travel to the bank to do business. With online and mobile banking, you can bank with us from anywhere. If your child attends an out of state college or even moves across the country, we're still here and ready to serve them.
The same service everywhere. Large, national banks may have buildings in every major city, but they won't match our service. You'll never be just a name or an account number to us. No matter what stage of life you're in, or where you live, Starion provides you with the best possible customer care.
Getting a first job is a rite of passage for many teenagers. Starting them off with a joint checking account, and accompanying savings account, helps them build good habits and a solid foundation of financial literacy. Starion Bank is here and ready to partner with you in that journey.

Have questions about opening a joint account? Call us, email us, or use online chat.

If you're ready to set up an account, click here to get started.