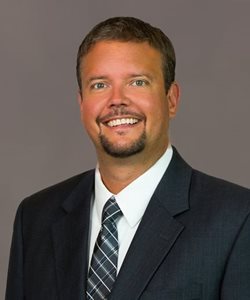 Mortgage Banking Supervisor
Middleton
1651 John Q. Hammons Drive, Middleton
NMLS #: 425412
About Brian:
Brian has been in the banking industry since 2006 and has been a mortgage banker since 2010. He joined Starion Bank in 2016. His experience makes him a great resource for those looking to buy, build or refinance. Brian earned a Bachelor of Science degree in Business from the University of Wisconsin-Whitewater. He is a Sons of The American Legion (SAL) member of the American Legion Post 245.

Buying or building a new home? Bridge loans provide short-term financing while you complete the the purchase.

Home Equity Loans can be used for college costs, big-ticket appliances, weddings, dream vacations, and more.

Whether you're buying or refinancing, Starion Bank always goes the extra mile to offer clear guidance.
Before you build your dream home, you need the perfect lot. Secure the space you need to start construction.

You know exactly what features you want in your new home, and the contractor is ready. Now all you need is financing.

Starion Bank is a full-service financial institution with branches in North Dakota and Wisconsin.