Six Freelance Skills That Are Highest In Demand In 202I
The world has changed a lot over the last 25 years. But one of the most significant changes has been the rise of — as the freelancers call it — the "gig economy".

You might hear the term "gig economy" and think of a musician playing shows or an actor booking a role, but "gigging" is far different in 2021 than it was 25 years ago.
So What Is The Gig Economy?
Today we call it "freelancing". You can freelance as a photographer, a writer, a web developer, or even as a Search Engine Optimization expert (yes, that's a real thing). At the end of the day, if you can think of a skill – there's probably someone out there freelancing in that space.

For decades, working for yourself meant starting a business and registering an LLC, but more than likely did not mean you could work from anywhere on the planet needing just your laptop. But since the widespread roll out of the internet, the phrase "working for yourself" has taken on a whole new meaning.

According to this study, there are around 57 million freelancers in America today and 1.1 billion freelancers worldwide. To put that into perspective, there are 3 billion people in the global work force and over a third of them are freelancers!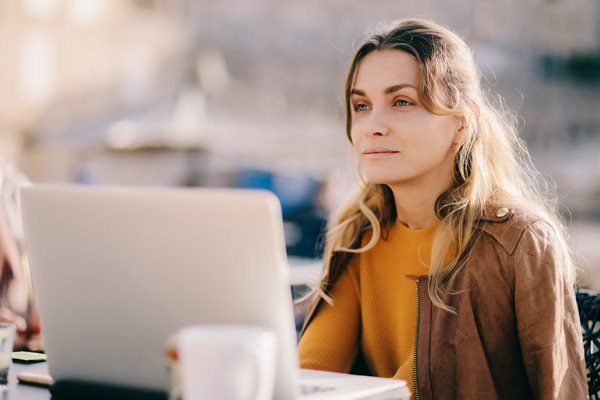 With freelancing growing in popularity in so many different industries and sectors, we thought it would be a great time to bring you six in-demand freelance skills for 2021. So if you're in between jobs or thinking about changing careers, buckle up and get ready to find your next direction.
1. Developer
With the rise of the tech era, programming has been, and is currently, one of the most in-demand careers on the planet. There are more open developer positions than there are qualified people to fill them.

Freelance developers often specialize in different areas depending on their experience and interests: For example, front-end developers turn code into visual graphics while back-end developers focus more on the database and structure making websites work.

You'll want to have proficient knowledge in a coding language or two before jumping into the freelance developer world. Websites like www.codeacademy.com and www.w3schools.com are great resources and offer courses that'll make you a proficient developer in a matter of weeks
2. Designer
Are you a creative individual? Maybe you like to doodle in your notebook or think up eye-catching designs for clothes, logos or even cars!

Creative design is a big field with a lot of opportunity and tends to be a popular choice for many people with a "creative knack". Creative design can be anything from graphic and motion design to websites or digital illustrations.

There's a lot of opportunity in the design field too. It's not uncommon for a freelance designer with significant experience to find more work than they can handle. But to get to that point – you'll need a portfolio showing off the different work you've done. Curious on how to build a portfolio? Check out this resource from a design company called "InVision" here.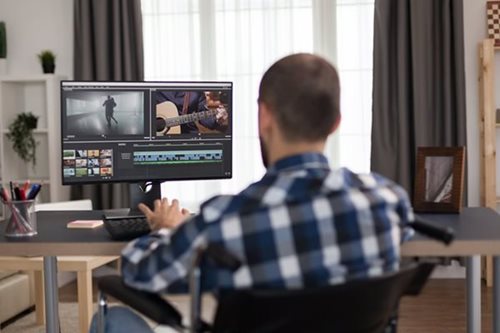 3. Writer or copywriter
Content — aka text — is a necessity for pretty much every business. After all, you can't sell a car, a t-shirt or a service without describing it somewhere. Well someone has to write that content and plenty of great business owners don't feel comfortable writing their own content.

It's crucial for a business to have consistent and fresh content on a regular basis and plenty businesses are allocating part of their budget to making sure their story pops.
Companies often are looking to create articles, blogs, how-to-guides, press releases and many other forms of written content.

To become a freelance writer, you should first develop your writing skills, a basic (or higher) understanding of grammar, and a talent for storytelling. And just like designers, creating a portfolio to show your clients your work and to attract potential new business can only help you land more clients.

Interested in becoming a freelance writer? Check out this article from ExpressWriters.com for more information.
4. Marketer
Freelance marketing can mean a lot of different things: anything from creating and running Facebook ads to rewording an entire website's messaging. There's a large community of freelance marketers in the US, but what skills do almost all of them share? Digital skills.

Marketers are tasked with creating, implementing, and perfecting strategies that cover all aspects of a business's digital presence. If you're going to be a freelance digital marketer, you'll want to know things like: analytics, user experience, SEO, or social media. (There are plenty of other marketing skills, too.)

Don't feel pressure to have to learn everything. Many digital marketers specialize in one skill, like SEO, and leave the other aspects of digital marketing to other specialists.

The number of different skills needed in the marketing world has fueled the demand for so many marketers across different industries.

Interested in starting or learning more about digital marketing? The HubSpot Academy is a great place to start.
5. Photographer or videographer
Successful freelance photographers and videographers have skills ranging from shooting to editing and everything in between.

With the photographer/videographer market being one of the more saturated markets, you'll really have to spend time developing your own style and specialty to stick out in the field. You want potential clients to see something different in your work, when compared to everyone else's.

Never tried taking a photo or making a video before? Try picking up a camera as a hobby first. (Pro tip: Starting with the camera in your pocket is never a bad idea). This will help you learn if you like working with a camera and is a great way to start building a portfolio.

A great first step when getting into photography/videography is to find a few influences to see how they kicked off their freelance career. Here are four world-renowned freelance photographers/videographers to start getting a feel for the field.
6. SEO professional
Search Engine Optimization (SEO) is both an exciting and complicated industry in the digital world.

The goal of SEO is to help your clients' websites rank higher in the Google search results than their competitors. If you want to do that successfully, you'll need to learn a few technical skills. Link building, Google algorithms, keywords, to name just a few.

SEO experts will often venture into the Google AdWords space, too. Creating and running Google Ads is the quickest way to get yours or a client's website to show up on the top of Google search results.
The downfall of Google Ads? Google will show that it is an "ad" and you'll have to pay for that position in search results. SEO efforts, on the other hand, can place a website at the top of the search results organically, or without cost to the website owner.

The closer to the top of the search results that your website ranks, the more likely a potential customer is to click on your website over a competitor's.

Sounds fascinating, right? Check out this Forbes article for some next steps and learning resources.
What Do You Love To Do?
We've outlined just six in-demand skills – but take our word for it, there are plenty of other freelance opportunities out there that you could take advantage of.

If you're thinking about breaking into the freelance world, a good place to start is by checking out www.upwork.com or www.fiverr.com to get a feel for some of the different options that are out there.
From picking your clients to setting your schedule – working for yourself comes with numerous benefits. And with the growing freelance economy, there is also a growing opportunity for almost anyone to have their chance at working as a freelancer.

Over the next 10 years, the freelance economy in the United States is expected to grow by another 10 million people, and if working for yourself and setting your own schedule sounds like something you'd enjoy – there isn't a better time than to take the leap than now.