Alicia can deliver customized banking services on your schedule.
Successful people often find themselves short on time. That's where Alicia Rogstad comes in. She's been in the financial services industry since 2008, and has years of experience providing premium banking services to busy business owners, executives and professionals. From loan applications to deposit accounts, she can help keep your finances on track so you can devote maximum time and energy to your career.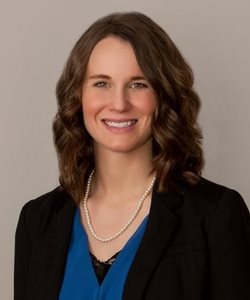 Private Banking Officer, AVP
Bismarck - Downtown
333 North 4th Street, Bismarck
NMLS #: 1286269
If you're a busy executive, business owner or other professional, Alicia can provide you with personal access to premium banking solutions to help manage your needs. She can deliver unique banking benefits that range from loans to deposits to home financing and more. Alicia has been in the financial services industry since 2008 and has been with Starion since 2014.