What You Should Know About the Theodore Roosevelt Presidential Library Project
Every once in a while, humanity is blessed with someone who truly makes the world a better place. Someone who's a leader in the eyes of many and goes down in history known as a hero.
Abraham Lincoln granted millions of slaves their freedom, Steve Jobs changed the way humanity interacts with technology forever.
These are the brilliant individuals that often have monuments, cities, or even libraries named after them. And today we're talking about the brilliant Theodore Roosevelt and the Theodore Roosevelt Presidential Library, an upcoming project which will be constructed in beautiful western North Dakota.
America's 26th and youngest President was a truly remarkable man and we can undoubtedly learn a lot from his life still today. That is exactly the vision behind the Theodore Roosevelt Presidential Library: the Library's website says they want to "show what we can learn from, not about, our 26th President."
Starion Bank is thrilled to be partners in bringing the Theodore Roosevelt Presidential Library coming to our great state. Today, we want to tell you everything you'll need to know about this historic project before it's expected grand opening in 2025.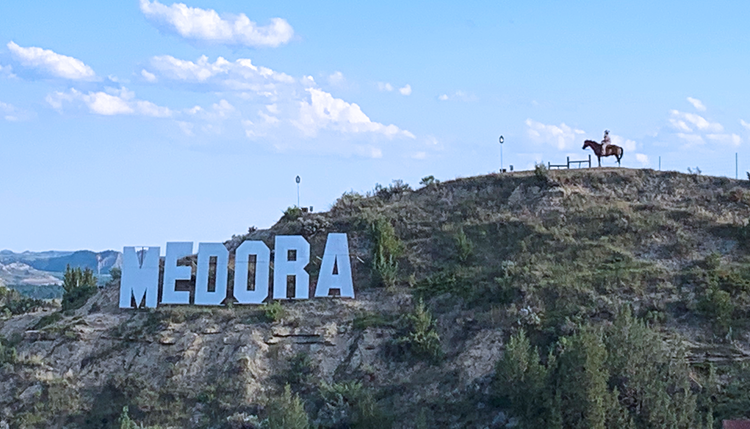 Why is Theodore Roosevelt and his Presidential Library important?
Theodore Roosevelt was one of the world's first champions for environmental conservation. As President, he established the United States Forest Service, signed into law the creation of five National Parks, proclaimed 18 new U.S. National Monuments, established 51 bird reserves, four game preserves, and 150 National Forests.
By the end of his second term, Roosevelt placed around 230 million acres of land under public protection in the name of conservation and the American people, and many of these accomplishments were by use of executive orders.
He alone signed a total of 1,081 executive orders while in office. The prior 25 Presidents? Just 1,262 combined.
Why should you care about this project?
As proud members of North Dakota's community, we want to support this project in every way possible.
The purpose behind a Presidential Library is to bring history to life for thousands of people each year while making Presidential papers and artifacts available to the public and to researchers. This will be a great addition to our state by connecting North Dakota with its history, celebrating nature and wildlife, and bringing in tourists from around the world.
We're honored to be a part of this historic project.
As a bank that supports our community and our state, we want to support projects like this whenever we can. We care about the Theodore Roosevelt Presidential Library because we care about building our state's legacy for generations to come.
From sponsoring our local school sports teams to partnering with the Presidential Library, Starion Bank is all about community, longevity, and legacy.
To financially support the building costs of the Library, Starion Bank has created three different bank account options that you can open today that will directly financially support the Library in a variety of different ways. (We've even themed the accounts to honor our 26th President.)
You can open any of the three Theodore Roosevelt Presidential Library accounts online in under four minutes, too. Opening one of the bank accounts (or two) is an easy way for almost anyone to support the Library and its building costs. If you want to support the project, open an account today.
The Library is currently in the design phase and they expect to break ground in 2022 and to finish construction in 2025. Learn more about the Theodore Roosevelt Presidential Library and how you can support the project here.