Ten Things You Didn't Know About Theodore Roosevelt
For all of its friendly people and gorgeous sunsets, North Dakota doesn't get nearly enough time in the national limelight these days – but between the years of 1901 and 1909, that wasn't the case.

Over the stretch of those eight years, Theodore Roosevelt was the President of The United States, and there was a warm spot in his heart for our lovely state. Teddy Roosevelt visited North Dakota while in office more times than any other president in history – and he talked and wrote about the state quite frequently, too.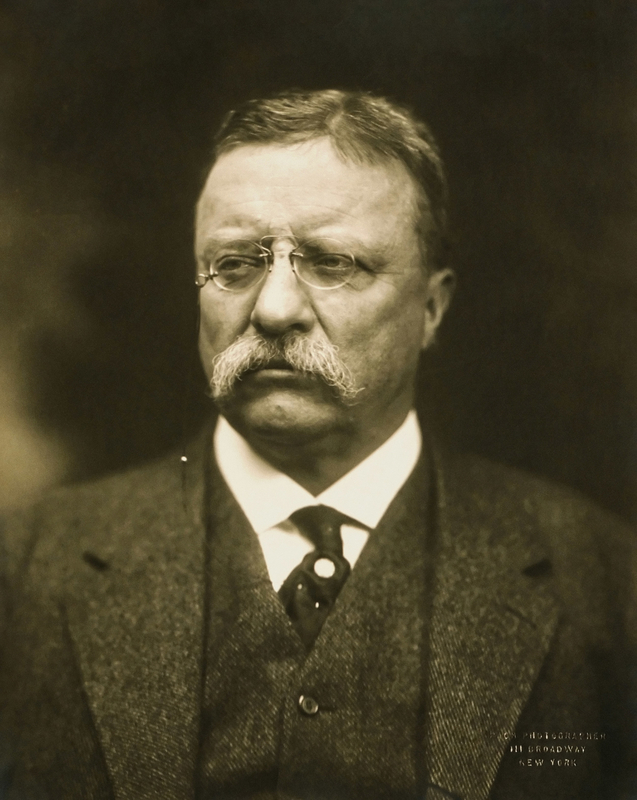 Most North Dakotans are quite well versed when it comes to Teddy Roosevelt knowledge, but today we're bringing you 10 fun facts about the 26th President of The United States you might not already know – so strap in, put on your history caps (and rimless glasses!) and get ready to take your Teddy Roosevelt knowledge to the next level.
1. Roosevelt was the first president to leave the country while in office
Teddy accomplished a number of "firsts" as president – but one of the most significant: he was the first president to leave the country while holding office. With the technology that modern day presidents now enjoy — you know, like Air Force One — traveling outside of the country today is significantly easier than it was in Roosevelt's day and age.

Roosevelt established the Panama Canal Project as a part of his foreign policy initiative and although the project took a few years to kick off, it was in full swing by 1906 when Roosevelt took his 17 day trip to inspect the construction.
2. Roosevelt was blind in one eye following a boxing injury
The 26th President of The United States had a fancy for boxing and regularly invited military aides to The White House to throw a few punches. In 1908, at age 50, his opponent landed a punch directly to his left eye that caused severe damage and left Roosevelt with a detached retina.

The administration kept the incident a secret to protect the identity of his invited opponent and Roosevelt lived the remainder of his life legally blind in one eye.
3. Roosevelt has a photographic memory
How many people do know that can memorize an entire newspaper article after a single read through? Probably not a single person. But if you were alive in the early 1900's and happened to know Teddy Roosevelt, you would know someone who could.
Teddy amazed people with his photographic memory, perfectly reciting entire newspaper articles after only a single reading. His memory served him well throughout his life – helping him recall names and details about individuals he had met or spoke to only once, years earlier.
4. Roosevelt was a law school dropout
After graduating from Harvard, Roosevelt went on to Columbia University to pursue a law degree. As his passion and interest in local politics grew, his interest in a legal career shrunk. He left law school at Columbia without receiving a degree so that he could pursue a further career in local, and eventually state and federal politics. Worked out pretty well for him in the end, wouldn't you say?!
5. Roosevelt was the youngest president in history
Roosevelt became president in September of 1901 at the age of 42. That was nearly 15 years younger than the average age of a US President. Since 1901, the average age of a US President has varied between 55 and 60 and taking office at age 42 is almost half the age of our current and most previous president.
6. Roosevelt watched Abraham Lincoln's funeral
Nearly 30 years after Roosevelt's death, a photo surfaced of young Teddy perched in a window in Nork York City watching Abraham Lincoln's funeral procession. The photo dates back to April 1865, and pictures young Teddy and his brother in the window of their grandfather's mansion, overlooking the procession.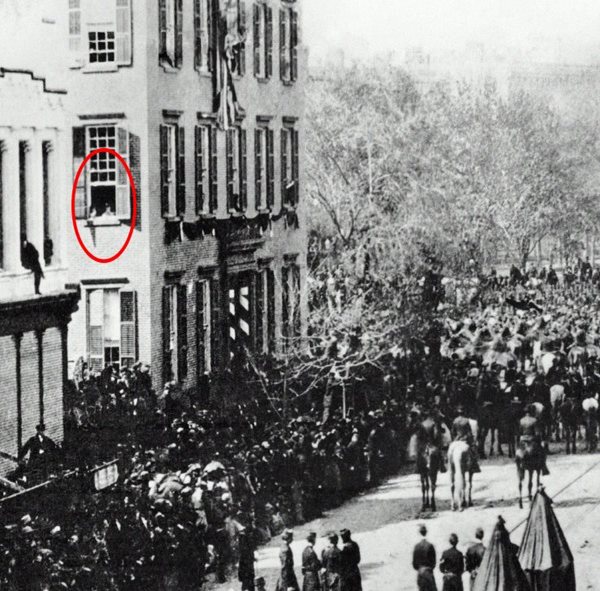 7. Teddy once met Harry Houdini
In 1914, Roosevelt sailed the SS Imperator with Harry Houdini. After a quick introduction, the magician conducted a séance (a meeting where an individual attempts to make contact with the dead) where Houdini correctly guessed that Roosevelt had recently traveled to the Brazilian rainforest. Roosevelt was astonished and asked Houdini if he practiced the dark arts.

Houdini never admitted to Teddy that he simply asked Roosevelt's associates for information on his recent travels prior to his encounter with Roosevelt.
8. Roosevelt is generally considered one of our most well-read presidents
Roosevelt was known for his voracious reading skills – reading between one and three books every day. He didn't just read in English either. He also read in German, French, Italian, and Latin.

We love this quote from Doris Kearns Goodwin, describing Roosevelt's reading history: "Few young children read as broadly or had such access to books as young Roosevelt. He had only to pick a volume from the shelves of the vast library in his family's home or express interest in a particular book, and it would magically materialize."
9. Roosevelt was a prolific writer
Reading between one and three books each day, writing also came naturally to Teddy (not sure how he found any other time to do anything, but okay!). In his lifetime, he wrote 35 books and somewhere around 150,000 letters. Roosevelt wrote on a vast array of different topics ranging from war history to a full autobiography. For much of his life, he relied on income from his book sales to support himself.
10. The Theodore Roosevelt Presidential Library will soon be open in North Dakota
When you are elected president of the United States, a Presidential Library customarily follows your term – featuring artifacts and documents alongside historical and informational items related to the President.

Theodore Roosevelt's library will be built right where many would probably argue he'd want it to be, next to Theodore Roosevelt National Park just outside Medora, ND. The library is currently in the design phases, and they expect to break ground in 2022.

Starion Bank is a proud partner of the Theodore Roosevelt Presidential Library and we've created different bank account options named after the 26th president to help fund this exciting project and welcome addition to our state. To learn more about these bank account options and how you can support the library, visit our site here.