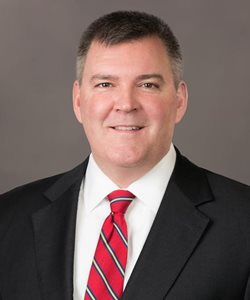 Business Banking Officer, SVP
Middleton
1651 John Q. Hammons Drive, Middleton
About Troy:
Troy joined Starion Bank in January 2018. He has 28 years of commercial banking experience with 10 years in Kansas City and 18 years in the Madison metro area. Troy has experience with helping privately-held companies reach their growth goals, restructure ownership, expand real estate holdings and maximize their working capital generation. He believes in meeting with his clients regularly, listening to their needs and providing customized solutions.
Troy earned his finance degree from Iowa State University and is a graduate of the Bank of America Capital Markets program. A board member and past chairperson of Junior Achievement of Dane County, he also volunteers for Verona Little League and Verona Youth Hockey.
Starion Bank is a full-service financial institution with branches in North Dakota and Wisconsin.