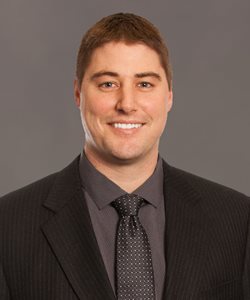 Business Banking Officer, VP
Mandan
109 1st Street NW, Mandan
About Landon:
Landon began his career with Starion in 2012. His experience in both credit and business banking makes him a great resource for commercial clients with borrowing, deposit and cash management needs. Landon is a University of North Dakota graduate with a bachelor's degree in business administration. He is on the board of directors and the treasurer for the Head Injury Association of North Dakota and is a chairman of Ducks Unlimited – Mandan.
What Landon's Customers Are Saying...
Landon is a great guy who has similar views and interests as myself when it comes to investing. He is also very easy to contact when I need to talk to him. I look forward to working with Landon for many years to come.
Landon and Starion Bank have been there for me during difficult times; they believe in me!
Starion Bank is a full-service financial institution with branches in North Dakota and Wisconsin.