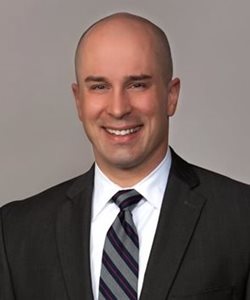 Business Banking Officer, SVP
Bismarck - Downtown
333 North 4th Street, Bismarck
About Doug:
Doug joined Starion Bank in 2011, bringing with him five years of experience. His experience in the commercial banking industry makes him a great resource for customers looking for business financing, deposits and electronic banking services. Doug graduated Magna Cum Laude with a bachelor's degree in business administration from the University of Mary, where he also received his master's degree in business administration. He volunteers with the Fellowship of Christian Athletes and also serves on the board of directors to the Gateway to Science Center.
What Doug's Customers are Saying...
Doug and the Starion team have been very open and honest with the options and available services.
Doug serves on our board of directors and is very familiar with our business.
Starion and Doug are great to work with. Starion provides a great line of business services along with superior customer service.
I have worked with Doug Zinke since I started banking with Starion, I am very pleased with the service I have received. He is a great asset to Starion Bank.
Starion Bank is a full-service financial institution with branches in North Dakota and Wisconsin.