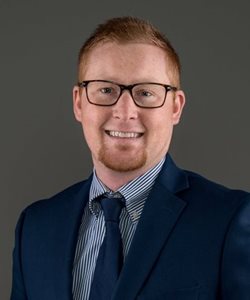 Business Banking Officer, AVP
Oakes
601 Main Ave, Oakes
About Anthony:
Anthony joined Starion Bank in 2018 bringing with him nearly ten years of banking experience including management, risk and project management. In addition to his banking experience, Anthony has a background in agriculture, where his family is a full-time grain and livestock producer. He enjoys helping on the farm any chance he can.
Anthony is a graduate of North Dakota State University, Leadership Foundations Training (Fargo, ND), and is certified in several Community Banker University (ICBA) sponsored classes. Anthony is active in a variety of clubs and organizations including president of the Hole-In-One Foundation, member of the Oakes Lions Club, member of Ludden Sportsmans Club, and member of Grace Lutheran Church of Oakes. He also serves as a committee member at the Oakes Golf Club. Anthony enjoys living in a rural community and building relationships with his customers, assisting them in finding the financial options that best meet their needs.
Starion Bank is a full-service financial institution with branches in North Dakota and Wisconsin.