December 13, 2019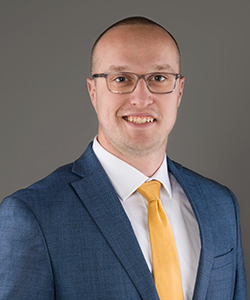 Starion Bank has hired Eric Miller as a mortgage banking officer in Fargo.
As a mortgage banker, Miller finances new home purchases, refinancing, new construction and other home loans. He works with customers to identify the appropriate mortgages to fit individual needs, guiding customers from the qualifying process through closing.
Miller has been a mortgage banker in the Fargo-Moorhead area since 2015 and also has experience in business development and project management. He is active in a variety of organizations in the community, including the Home Builders Association of Fargo-Moorhead, the Young Professionals Network, Change Makers Institute and Alpha Gamma Rho Epsilon Chapter House Corporation. Miller was recently named Associate Volunteer of the Year by the HBA. He earned a bachelor's degree from North Dakota State University.
He is located at Starion's branch on South 45th Street and is also able to meet with customers at the South University or Downtown locations.