You've spent several years living on your own and managing your own money. Maybe you've even hit some big milestones along the way, such as graduating from college and landing your first "real" job. These are reasons to celebrate, and motivation to keep building what you've started. As you get deeper into your twenties and thirties, you might start thinking about a future with a spouse, raising children and even contemplating the day when you can shift gears into a retirement phase.
All these experiences shake up your routine in a good way, to say nothing of how they affect your finances. There's a lot to consider during this time of young adulthood. We're here to assist in every phase, starting with several financial tips to think about right now, or very soon!
Joining hands in marriage, and finances
If you're married now, consider opening a joint checking account with your spouse. You'll find it easier to make decisions together about how to use your money when you both feel ownership of the account. One of the most divisive topics in a marriage comes down to money and how it's used, especially when couples don't discuss the topic beforehand. The earlier you and your spouse communicate about your finances and your financial strategies, the better off you can be. And opening a joint account, such as our Smart checking account, is a good first step.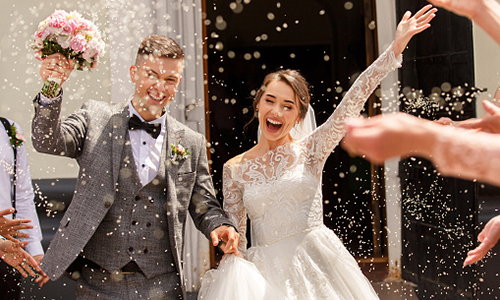 When you combine your incomes in one account, you might find that you have a much larger average balance than you did when your accounts were separate. There are a couple of benefits to this. One, you might feel less stress about always need to check your balance before you go out for coffee or grab a meal with friends. Two, you can take advantage of checking accounts with higher interest rates, like our Smart Plus account. Your balance grows every day at a competitive rate with this account. And the more money you have in it, the more interest it earns.
Pay off those student loans
While you're traveling this new path forward, you're likely still focusing some attention on your past – most notably your student debt from college. Especially as you get older, you have a deeper understanding of the true cost of a college education because you're working hard to create a new professional life now while doing all you can to get rid of debt from those college years. It's a tricky balance, as it always is whenever you manage paying debt with trying to get ahead. Depending on your situation with student loans, you could save money every month by refinancing your loans or if you've managed to get into a home and built up some equity, you could apply for a home equity loan.
Taking care of yourself
Speaking of the balancing act, while you're paying off the past and putting money to work today, you're probably thinking about the future. Or if you're not, you might want to start. Sure, there's only so much money you can put toward tomorrow right now, but even saving a little bit at a time, steadily, can pay off down the line. And as your income grows with your professional advancement, you can always add to your savings.
The primary focus with this is your retirement planning. If your employer offers a 401(k) plan, enroll in it, especially if there's an employer match. That's free money they want to give to you. We can help you with other investment options, too. There's a tremendous amount of opportunities and possibilities out there for you so you can diversify your investment portfolio, make sure you and your loved ones are properly insured and feel comfortable with the amount of risk involved in your investments.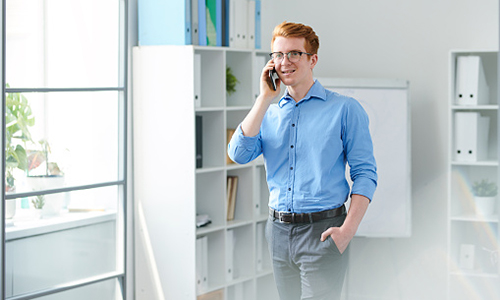 Your children's education
Also on the horizon, but not as high a priority as your retirement planning, is saving for your children's college education. Why is this in second place? Because, as you know, you can always borrow money for college, but you can't borrow for your retirement. Make sure you take care of yourself. And then if you can help your children by setting aside college savings ahead of time, go for it. You know how much it will mean if they're able to graduate college with less debt than what you had. They probably won't fully appreciate it until they're your age now, but they will eventually understand. Again, you can really get ahead even if you're only able to set aside a little bit of money per week, month or year, whatever you can do.

Like wealth planning, there are a lot of different options when it comes to college savings plans, from accounts offered here at Starion Bank to state-sponsored plans in North Dakota and Wisconsin. Take a closer look at our blog post to get a sense of what strategies and options exist. We'll help you figure out what plan is best for you right now, and how you might adjust your course as your finances change.

Marriage, children, your retirement. Some of these important moments may be part of your life right now, some might be in the future. Wherever you are and wherever you're going, Starion Bank is your financial partner for the long term. We'll take time to listen to your goals and help you figure out what products and services you can use to reach them. And when things change in life, we'll help you adjust to keep everything on track. Feel free to drop in anytime or contact us online.