When you think of escrow accounts, you probably think mortgages. Home buying and insurance are where most of us become familiar with the concept. But as an agricultural producer, escrow accounts also help you increase financial safety and reduce your tax burden.
But what is escrow, exactly?
It can be complicated, but here's a starter definition from
The Balance
: "An escrow is a financial agreement in which a third party controls payments between two transacting parties and only releases the funds involved when all of the terms of a given contract are met."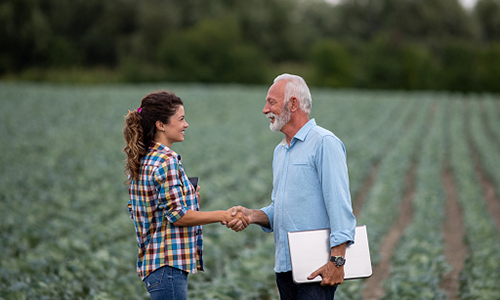 In agriculture, that means you can sell your product when the prices are in your favor, then defer the income until you choose to receive it. Here's an example:
You harvested grain in 2020, but due to weather or price fluctuations, you didn't sell the grain until the beginning of 2021.
Next harvest season, in the Fall of 2021, you harvest and sell before end of the year.
You've now collected two seasons worth of proceeds in one calendar year. You're at risk for being taxed in a higher income bracket.
Alternatively, you could have sold the grain in Fall 2021, and then deferred payment until January 2022 so that your income is more even across the years, keeping your tax liability is more manageable.
If you have sold grain or livestock before through a deferred payment contract, this probably already sounds familiar to you. In many areas, farmers and ranchers have close relationships with their local elevators and sale barns. Often, those businesses will buy the product but not pay out the proceeds until the producer (you) is ready to receive it. The buyer now has ownership of the product, and also is potentially holding tens of thousands of dollars of your money.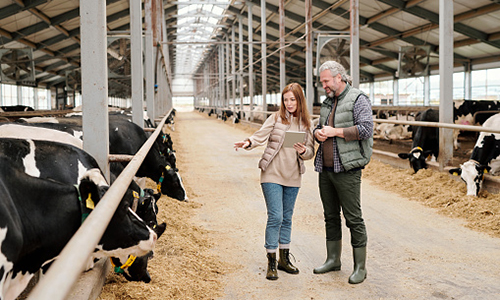 Instead of a deferred payment contract, let's see what you can get through a
Starion Bank escrow account
.
We (Starion) will manage the transaction and administrative overhead, freeing the buyer and producer up to spend more time attending to their businesses.
Bank deposits, including escrows, are FDIC insured, which affords you some protection for your investment should something happen with the bank or the buyer. Some limits do apply to this, however, so please contact your bank for details.
The transaction is automatic. You don't have to transport checks from the buyer to the bank. All you have to worry about is selling the product and choosing when to accept the income.
If you already have operating lines of credit through the bank, you can choose to have the proceeds taken out of escrow and deposited directly into your business account or applied directly to your loans. This is win/win because it's fast and requires no extra paperwork!
The difference in security and convenience is obvious. Leaving us, your trusted community bank, to handle the paperwork and securely hold the funds helps you protect your operation from unforeseen circumstances. And you can still sell your products when the prices are in your favor without wreaking havoc on your tax liability.
To learn more about agribusiness banking through Starion,
connect with one of our bankers today
.