Being in a vehicle collision is scary, even when it's just a minor fender bender. After making sure everyone is OK, our thoughts immediately turn to our vehicle. How extensive is the damage and what will it cost to repair? In those moments of worry and chaos, collision insurance can offer peace of mind.
What is Collision Insurance?
Collision insurance pays to fix the physical damage to your vehicle after it has collided with some other vehicle or object, or if you overturned the vehicle. However, there are exceptions, such as damage caused if you drive recklessly (racing, etc.)
If an accident happens, you are responsible for paying the deductible specified in your plan. Deductibles are generally defined as the amount of money you are responsible for paying toward an insured loss. The deductible on a collision plan can vary, and it's best to talk this over with your agent to find a limit that is right for you.

After you pay the deductible, your collision plan will pay the remainder of the repair, or pay to replace the vehicle, up to the cash value of the vehicle. If you drive an older car, the cost of the repairs can quickly exceed the worth of the car. In that case, your insurance company will "total" the vehicle instead. Essentially, they will pay you for what the vehicle is worth instead of fixing it.

If another driver is at fault for the accident, you're still covered. Your insurance company also handles the hassles of recovering those costs from the other driver's insurance company. If the full amount is recovered, there's a chance your deductible will be reimbursed, too.

Do I need Collision Insurance?
Like all of us, you've probably looked over your insurance bill and wondered, "Do I really need all this?" That's a fair question.

There are more than 280 million registered vehicles in the U.S. More than 12 million of those vehicles are involved in collisions every year. Statistically, your car is much more likely to be damaged in a collision than from all other incidents combined. There is no sugarcoating the fact that if you operate a vehicle, you are at risk of being in an accident.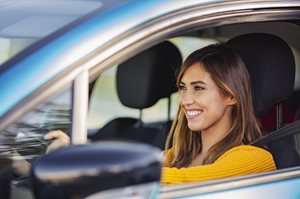 Yet we rely on transportation for our everyday lives. What would you do without a vehicle – one of your most important assets? Buying groceries, running errands, going to work, visiting our favorite restaurants . . . all of these are much more difficult without a personal vehicle, especially in rural areas.

If you financed your vehicle through a lender, like a community bank, you may already have collision coverage. The lender that holds the vehicle title, at least until you pay off the loan, will often require "full coverage" on your vehicle, which may include comprehensive and collision coverage.

If your vehicle is paid for, or if the lender does not require comprehensive coverage, there is still a good argument for keeping collision coverage on your plan. In the aftermath of an accident, you're often tasked with getting a tow truck, speaking with police, and possibly securing a rental car. The last thing you need Is to sink even more time and money into repairing your vehicle.

Collision coverage can help you get back on your feet, and in the driver's seat, sooner.
Where it Fits into Your Plan
When you're shopping for auto insurance, you may wonder how collision coverage fits into your overall plan. Here's a quick rundown on the other kinds of coverage you can get through Starion Insurance.

Comprehensive covers non-collision incidents like fire, theft, wind, hail, and vandalism.

Liability covers bodily injury or property damage when the insured driver is found to be responsible (at fault) for an accident.

Personal Injury Protection (PIP) is sometimes referred to as no-fault coverage. It covers medical and funeral expenses of the insured, others who were in the vehicle, and pedestrians struck by the vehicle. In some cases, it may cover lost wages and other damages. North Dakota and Minnesota mandate this coverage.

Uninsured/Underinsured Motorist provides coverage if a party who is at fault does not have enough (or any) liability coverage. This coverage can also help if you're involved in an accident with a hit-and-run driver.

Additions to your plan to cover towing, loan payoffs, rental cars and more are available. These are inexpensive and can be a big help when dealing with the aftermath of an accident.
Got questions? We have answers.
While collision insurance isn't always mandatory, it is a smart addition to your insurance plan. Should a collision happen, you'll be able to get your vehicle repaired and back on the road in less time, with less hassle, and potentially save a lot of money in the process.

To find out what kind of collision coverage is right for you, contact our agents to set up an appointment and discuss which auto insurance plans best fit your needs and lifestyle.


*Insurance products are not a deposit, not FDIC insured, not insured by any federal government agency and not guaranteed by the bank.