Imagine a typical small business owner. Who do you see? Maybe the proprietor of a boutique shop happily greeting customers, or a mechanic wrenching away on a restoration project. 
But as most any entrepreneur knows, there is also a lot of work that happens behind-the-scenes. Countless late nights paying bills, tracking income, and other money-related chores that soak up a lot of time.
Owners jump at the chance to significantly reduce the hours they spend managing cash flow. With the right tools, you can improve your cash management practices, save time and boost your financial safety.
Below, we've outlined some of the cash management tools available through Starion Bank, and how they can help you take your business to the next level.
What Exactly is Cash Management?
Cash Management is a business owner's means of managing the cash that flows into, and out of, their company. Inflow is the revenue you receive from customers and other sources. Outflow typically includes payments to suppliers and creditors, payroll for employees, and other day-to-day business expenses.
Monitoring cash inflow and outflow is a crucial task for business owners and can be extremely time-consuming.
There are several common scenarios where cash management services, like those provided by Starion Bank, can ease your stress, save you time, help you manage employees and protect your finances.
Save Time and Gas Money
Do you regularly spend hours writing and mailing checks for every expenditure, driving them to the post office, and then worrying about whether they're delivered and deposited on time? And do you spend too much time running back and forth to the bank to deposit checks into your business accounts?
ACH can help you get more of your own time back.
Automated Clearing House (ACH) is a secure, electronic financial network created to transfer money from one account to another without the need for paper checks, wire transfers, credit card networks or cash. Using ACH for payments is more convenient for you, your suppliers and vendors, and even employees and business partners.

Using ACH, you can:
Quickly and efficiently pay everyone from suppliers to employees to government agencies.
Time your payments to give your business a more predictable cash flow.

Schedule payments in advance to avoid missing deadlines.

Reduce postage, check handling costs, and reduce the risk of check fraud.

Easily track your expenditures with commercial accounting software.
Now, about those trips to the bank. We've got a great tool for turning checks into cash, without driving.
With eDeposit, you can use a desktop scanner at your office to scan incoming checks and make deposits electronically to Starion Bank. With mobile deposits, you can do the same with your phone – just a few taps and you're done!
The process is safe and secure, and enables you to:
Consolidate funds from multiple places into one Starion Bank account.

Cut down on visits to bank branches.

Reduce the risk of check fraud.
Generate reports of your deposits, and access images of the checks you deposited.
By using ACH, eDeposit and mobile deposits, you can bank at your convenience on a schedule that works for you. Which means you'll have more time for working on your business and living your life.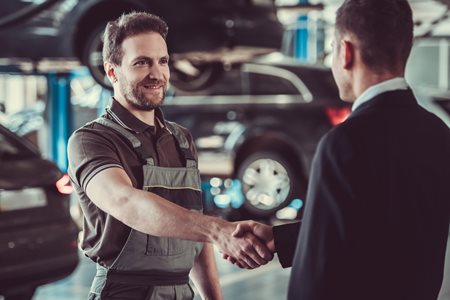 Easily Manage Your Spending
Controlling expenses is a priority for any small business owner. And it can be easier when you have a customizable online banking platform with built-in expense management.
Starion can help you limit the vendors where each employee can use their business cards, and how much they're allowed to spend. This keeps you from breaking out in a cold sweat when a worker accidentally runs up a huge credit bill.
Typical business card payment options come in four varieties:
Business Debit Card: Use this to make purchases directly from your checking account. At your request, it can also be used as an ATM card.

Digital Wallet: Upload your Starion Bank business debit card to your mobile device. Make payments by swiping or tapping the card against a merchant's electronic checkout terminal.

Employee Credit Cards: This Starion-issued Visa card is convenient and comes with account controls. (Ask about our rewards program!)
Procurement Cards: The Procurement Card is a Visa card that lets you set dollar amounts, as well as acceptable vendors and other restrictions. Your employees can buy supplies or order goods and services online, while you still have ultimate control over the merchants and spending limits for each cardholder.
Two bonus features! You can quickly upload receipts and route all transactions to the appropriate ledgers for easy bookkeeping. And you can also allow your accountant (if you have one) to see your account activity, saving you from running reports and delivering them.

Protecting Yourself Against Fraud
This could happen to you:
A small business owner pays their employees by writing payroll checks. Nothing unusual about that. However, later that year, an employee is fired and subsequently decides to take revenge. The former employee creates fake checks and starts using them to make big purchases. The business owner takes a massive hit on their business account and never recovers. The business shuts down and the owner, along with their employees, are now out of work.
This is a clear case of fraud, and a preventable one. Positive Pay is a service that allows you to be in full control of items coming into or out of your business account. You can also get alerts for possible fraudulent activity and stop it before your business takes a financial loss.
Positive Pay helps protect your checking account by carefully tracking and controlling check and ACH payments and preventing fraudulent transactions.
Red-flagging checks: Anything presented to your account for payment can be inspected for matching name, check number, amount and date. If it matches exactly, the check is paid. If not, you're automatically notified. You can then make a "pay" or "return" decision online.

ACH management: You can define the rules regarding which ACH payments from your account will be authorized. Decide which companies get paid or set a maximum dollar amount.

Easily reconciling. No more spending valuable staff time searching for small discrepancies in your accounts. Positive Pay offers detailed reports that are designed to meet the account reconciliation requirements of even the most complex businesses.
Other fraud prevention services available are Transaction Authorization which allows you to approve transactions before they're processed, and advanced currency scanners for detecting counterfeit bills.
Make it Easier for Retail Customers to Give You Money
These days, fewer customers are paying with cash. This is especially true for the younger generations who are fast becoming the majority of consumers.
As any small business owner knows, the easier you make things for the customer, the more likely they are to frequent your business. That's why it pays to have a merchant processing partner like Clover at your side.
Starion Bank and Clover have a solid partnership, and we help you keep up with the competition. Even the smallest businesses should consider accepting debit and credit cards, and the popular forms of electronic payment like Apple Pay.
We can provide you with state-of-the-art card readers, as well as a customized payment management system. You can:
Accept chip-card and contactless payments, such as Apple Pay.

Safely accept and process ACH and online payments.

Easily complete closeout reporting at the end of the day.
Reward customers with a loyalty program.

Generate reports that will help you gain insights from your sales data.
As you grow, the merchant software expands with you. It can extend to online payments, discount and promotional programs and even payroll processing.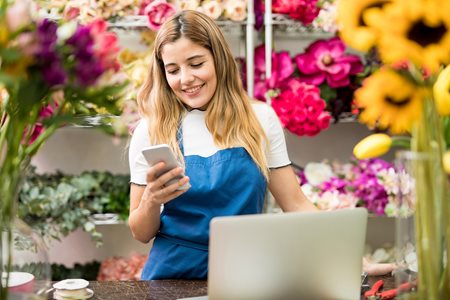 Make it Easier to Collect Payments Electronically
We talked about ACH above as a method of making payments directly to your suppliers. The same holds true for directly collecting payments.
ACH is a good way to collect recurring fees, membership dues, donor payments and fixed contract payments such as rent. It also:
Reduces processing time dramatically, increasing your efficiency.

Improves your cash flow by reducing the number of overdue payments.

Reduces risks and hassles of dealing with paper checks.
The records are easily downloadable to commercial accounting software for analysis.
Customers provide you with their financial institution information, and the electronic payment system draws those payments into your checking account. Simple as that!

What Works Best for Your Business
Whew. That's a lot of available tools to lighten the load for any business owner. While it's understandable that the information might feel overwhelming, we're here to help you find the perfect combination for your business.
Our Cash Management Officers can help you decide which tools will yield the greatest savings in time and money, and the best protection against fraud.
Contact a Starion Bank Cash Management Officer near you.